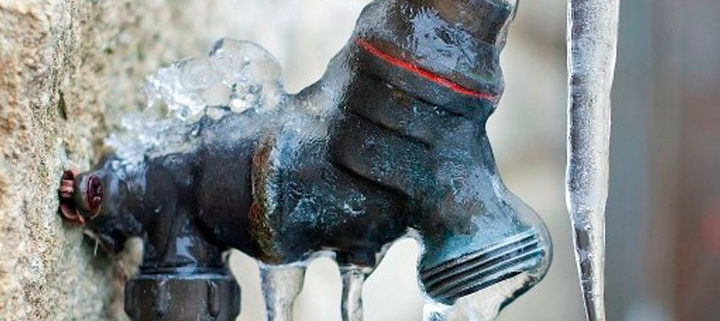 Is your home ready for the cold this Christmas?
Enhanced Energy Solutions can provide Rotherham and its surrounding areas with many services- from performing a boiler repair, to installing heat pumps. And with Christmas just round the corner, we've decided to put together this post to help you make sure your home is ready for the cold!
Preparing your plumbing
Being unprepared for the dropping temperatures this winter could end up causing serious issues for your plumbing system. Pipes can be vulnerable to freezing- affecting your heating and plumbing systems- and are vulnerable to bursting. Burst pipes can cause significant damage to your home! So, to keep yourself safe from these risks follow these tips:
Insulate your pipes and hot water heater
Insulating your pipes will help prevent them from freezing. It'll also help keep your energy bills down. Hot water heater blankets can be a great way to insulate hot water heaters. It can reduce energy consumption and extend the heater's lifespan- because the system won't have to work as hard.
Fix any leaks
Leaks can always be a problem. They can make your water bills soar! They can also cause damage to your home and are associated with some health problems. So, we always encourage you to keep a lookout for leaks and get any fixed at the earliest opportunity.
In winter fixing leaks seems especially important. When the temperature drops, even the smallest of leaks could cause big problems. If the water freezes, there could be more damage to the surrounding pipes. And- as mentioned= leaks can cause serious damage and costs to your home. So, never ignore them- it can and will just make the problem worse!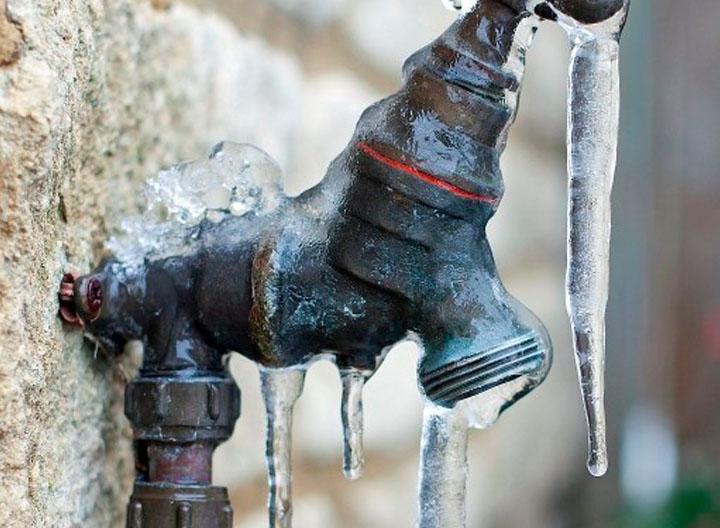 Preparing your heating
Along with your plumbing, you should check that your central heating system- particularly your boiler- is still operating efficiently and safely. Make sure you fix any boiler problems as soon as you can.  To see some boiler signs which indicate a problem, keep reading. Some problems may [just] be annoying and affect your energy bills. However, others can leave you and your home in significant danger! So make sure you familiarise yourself these common boiler warning signs.
Boiler warning signs
Boiler noises
Frequent repairs
Fluctuating water temperatures and pressure
Lazy orange flame
A lazy orange flame can be a sign of carbon monoxide. This is a dangerous- potentially fatal- gas. So we encourage you to know its symptoms– see them here. Seek immediate help if you suspect its presence. Also fit a carbon monoxide detector, if you haven't already. It's one of the best ways have your house ready and protected from this poisonous gas. Detectors can be purchased cheaply from most hardware stores, and are easy to install. For guidance please click here. However, if you're struggling with this, an engineer can assist you.
Annual boiler servicing
Have you had your annual boiler service? Your boiler should be serviced every year. It can allow for any problems to be detected, before they become more serious. A service helps make sure your boiler is operating efficiently and safely. Plus, not having a service invalidates most boiler warranties! So, if you haven't had your annual boiler service yet, we encourage you to promptly arrange one.
Do you need a boiler repair in Rotherham?
If you need a boiler repair, or any other heating and plumbing assistance to help your home- in or around Rotherham- get ready for the cold this winter please don't hesitate to contact us. With full public liability insurance, you can hire us with complete peace of mind!
https://enhancedenergysolutions.co.uk/wp-content/uploads/2016/12/blog_2.jpg
528
720
Phil Finchett
https://enhancedenergysolutions.co.uk/wp-content/uploads/2016/05/c1801fb52811daec90ffe3fa6bf95967-300x87.jpg
Phil Finchett
2016-12-22 13:50:11
2019-10-23 14:36:13
Is your home ready for the cold this christmas?