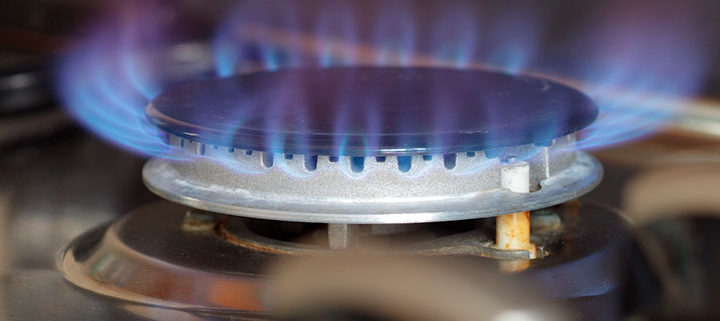 Liquefied petroleum gas, commonly referred to as LPG, is the main fuel used for cooking equipment and heating appliances found in every home. In order to avoid accidents, we have come up with a short guide to help you prevent or detect LPG leaks and minimise the possible damage. Keep on reading to stay informed and be safe!
About LPG
When handled correctly, LPG poses no threat to your health or the environment and is safe to use. As any flammable substance, it ignites easily and should be used respecting strict regulation. Because LPG is typically odourless, it has a powerful odourant added so that it can be easily detected.
What to Do If You Smell Gas
First, open all doors and windows to make sure you have enough oxygen in the room. Turn off all appliances and do not switch on or off any lights or electrical equipment. If the incident happens during night time, do not light any matches or lighter. Leave the room or the house entirely and call the fire brigade.
Do Not Skip Regular Maintenance
One of the most common causes of accidents is equipment or appliances that haven't been properly maintained. Read the instructions for all equipment, have it serviced as required, and only reach out to Safe Gas Registered engineers.
Regular maintenance is important because it helps you prevent fuel waste and detect cracks or other possible issues before they can pose a threat to your home. On the other hand, regular check-ups can lead to the optimisation of fuel usage, which translates to lower energy costs.
How to Detect Carbon Monoxide
Carbon monoxide (CO) is a by-product of malfunctioning appliances. It is a colourless, tasteless and odourless gas, which makes it hard to detect. Nausea, headaches and dizziness are the most common indicators there is a carbon monoxide emission in the room. Because indoor emissions of carbon monoxide can quickly rise to a lethal level, it is important that you turn off any gas appliance you are using, leave the room and call the fire brigade.
In order to prevent such accidents, you can install a CO detector near any major gas appliance.
How Can You Prevent Accidents
Make sure you turn off the gas cooker after you have finished using it
Install a carbon monoxide detector
Do not allow anyone that is not Gas Safe Registered to install, repair or alter the equipment
If you want to run a regular check for your gas appliances or equipment, contact us at 0800 061 4102 or fill in our contact form. With an experience of over 20 years in heating and plumbing, we'd be glad to help you, as well.
https://enhancedenergysolutions.co.uk/wp-content/uploads/2016/08/gas_leaks.jpg
528
720
Phil Finchett
https://enhancedenergysolutions.co.uk/wp-content/uploads/2016/05/c1801fb52811daec90ffe3fa6bf95967-300x87.jpg
Phil Finchett
2019-07-22 06:17:47
2019-07-22 06:20:11
A Short Guide to LPG