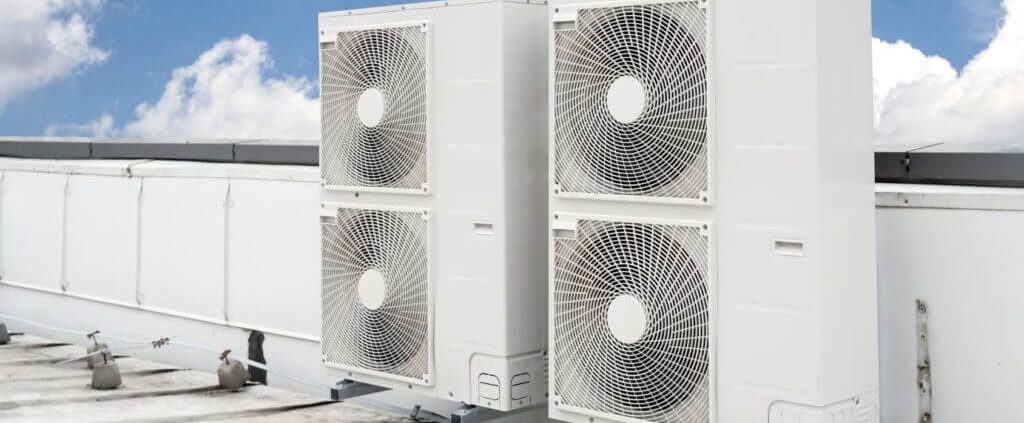 At Enhanced Energy Solutions we can design, install, maintain and repair a wide range of air conditioning units. With over 20 years of experience as heating engineers, contact us now for all your heating needs in South Yorkshire.
A Commercial HVAC is a very large air conditioning system that works best in buildings such as offices, shops, hotels, restaurants, factories and warehouses. They take up more space than the residential air conditioners and require a higher power. To control the temperature in all the different parts of the building, commercial air conditioning systems need multiple thermostats, which saves energy by reducing the need to cool certain areas on a regular basis creating a comfortable environment.
When choosing a HVAC system, you have to take into consideration the following:
What type of fuel is it used for heating? Is it gas, oil or electricity?

What is the coolant system used? Is it a chiller, air conditioner, electric heat pump or maybe a gas air conditioner?

What type of ventilation is used?

Is ducted air or a water system used for the delivery of the cooling through the space?
There are different types of Commercial Air Conditioning:
Single Split System – The indoor unit connects to the exterior unit. Perfect for small spaces such as cafes, small offices and shops.
Multi Split System – Multiple indoor units connect to one exterior unit. Used for larger offices, doctors' offices and retails shops.
Variable Refrigerant Flow (VRF) System or Variable Refrigerant Volume (VRV) System – A heat pump that uses refrigerant in the cooling and heating lines, with one evaporator connected to a single condensing unit.
Variable Air Volume (VAV) System or Constant Air Volume (CAV) System – Keep temperatures at a set point by using a single duct supply with varying airflow or constant airflow.